December 31, 2020 | Wealth
Financial life lessons from the Pacific Crest Trail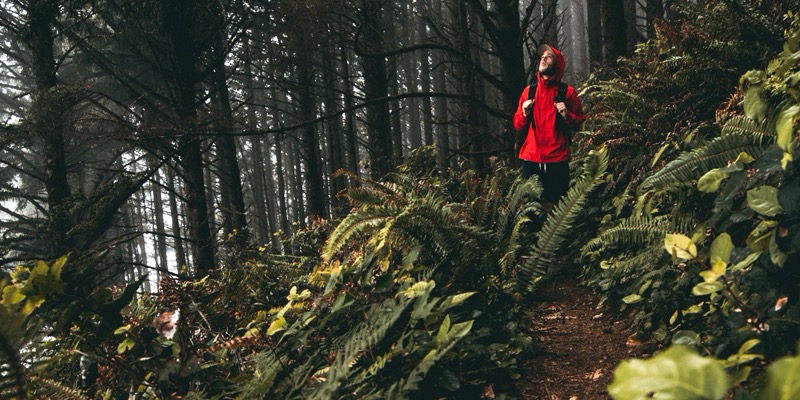 Planning for the journey of your life
Since 1968, hikers from around the world have walked the Pacific Crest Trail, spanning 2,650 miles from Mexico to Canada through California, Oregon and Washington states. Those who hike through, from the start to trail's end, say it's a magical and spiritual experience that includes awe-inspiring encounters with other hikers, locals, nature and the terrain. For most, it's the journey of a lifetime.
Taking this kind of a journey requires you make a plan to ensure you're provisioned with food, water, equipment and other supplies for every leg. The reality is: you can only carry enough on your back for a few days, and you'll need to plan before you even set off to meet your needs further down the trail.
This is where navigating our financial lives can be kind of like hiking through — successfully on the Pacific Crest Trail.
A path and a plan for your journey
Most people who embark on a dedicated journey like the Pacific Crest Trail do it because it fulfills a purpose in their life. Similarly, financial planning can help you live and fulfill yours. A solid financial plan reflects your highest goals, and acts as a roadmap. It provides the vital direction needed to help you reach important milestones as you progress toward your desired destinations.
That's why it's important to consider your entire financial ecosystem and your unique needs in life. A good financial professional will take the time to get to know you and your purpose, and help you create a comprehensive plan that helps you pursue long-term financial success.
For a starting point, ask yourself a few key questions that can help you make informed decisions about where you'd like to be in the future.
What is my why — my underlying purpose? What are my passions?
What are my desired outcomes for myself, my family and others?
What are the dreams I'd still like to pursue and achieve?
Have sufficient resources
It takes most hikers about five months to complete their journey on the Pacific Crest Trail during the snow-free season. Unfortunately, the failure rate is high for people who start out as 'thru-hikers,' those who walk the entire trail. Mostly because those who don't complete the journey, fail to plan properly.
A comprehensive financial plan can set you up for success on your journey, ensuring you have the resources you need for important goals over time, such as funding a child's education, purchasing another home, or having stable income in retirement.
Be prepared to flex
As life's path changes, a good plan should be able to flex and keep you pointed toward your future destination. I can't underscore enough the importance of developing a flexible plan that helps you accomplish crucial goals in key life phases.
A mistake that many people make with their financial plans: they set it and forget it, never reevaluating if their plan still works for them at different places along their journey.
A financial plan that isn't revisited and updated regularly might not help you reach your goals. Again, this is where financial guidance, insights and advice from a trusted financial professional will support your ambitions and help you course-correct along the way.
Learn more
Learn more about how you can be in a better position to make informed decisions about, and plan, for your financial future. Contact an Umpqua financial professional today to learn more about our team-based approach.
Reach us at (833) 898-0973 or WealthManagement@UmpquaBank.com.