October 20, 2022 | Money Matters
5 Ways to Strengthen Your Finances as Interest Rates Rise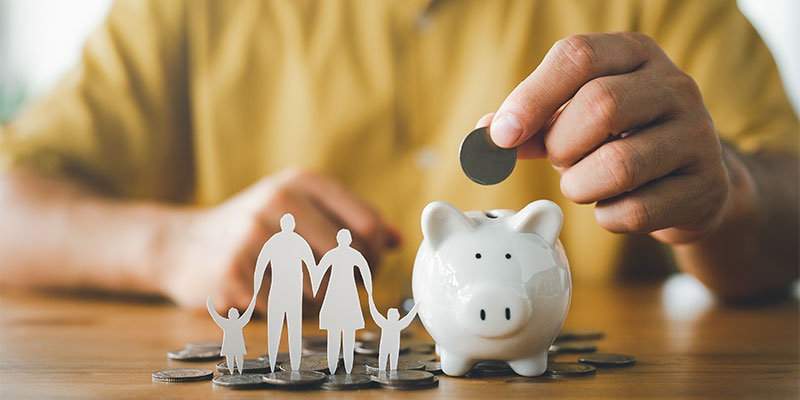 It's a good time for households to take a deeper look at personal finances.
That's because people are facing a double-whammy of sorts this year. Rising inflation has made almost all goods and services more expensive.
Meanwhile, the Federal Reserve recently increased its benchmark interest rate to a range of 3% to 3.25% in order to fight inflation. It's up 3 percentage points this year and is currently at its highest level since 2008. The Fed has indicated more rate hikes may be ahead. In general, these increases benefit savers but make it more expensive for businesses and consumers to borrow money.
In this environment, Umpqua Bank recommends a few strategies to consider:
1. Save more, spend less
This can be challenging, especially with fuel and energy costs rising. Look for savings with your daily spending, such as at the grocery store or gas pump. Scour your statements for regularly occurring items you can do without or downgrade, such as various subscriptions services. Plan thoughtfully for longer-term purchases, such as a car or major appliance. Set any added savings aside for emergency funds.
2. Reduce debt
Use improved cash flow from expense cuts to pay off high interest loans first. Remember, at 18% interest, you pay in excess of $180 annually for each $1,000 of debt you carry. Credit cards typically have the highest rates, and financial institutions will raise them when the Fed raises its benchmark rate. If you have equity in your home, an equity loan can be used to pay off credit cards at a much lower interest rate. You can also transfer balances to credit cards that offer lower rates.
3. Store cash in CDs
Generally speaking, it is recommended that consumers have about six-month's worth of expenses saved for an emergency. As you build up this account, you can store your cash in certificates of deposit. CDs pay attractive yields, even for those with short durations of three months to one year. At 4%, $10,000 brings in $400 annually.
4. Examine your mortgage
Borrowers with adjustable-rate mortgages now face higher interest rates, and so their payments are going up as rates readjust. Consider switching to a fixed-rate mortgage. While you might pay a little more per month than you are now, a fixed-rate loan will take the uncertainly out of your monthly payments.
5. Consider a health savings account (HSA)
During open enrollment season, if you elect sign up for a high deductible health plan for 2023, you are eligible to make contributions to an HSA. The contributions are tax-free on federal returns. In 2023, you can contribute $3,850 as an individual and $7,750 for a family. You can use the account to pay medical expenses, prescription drugs and certain health-related equipment and items.
All of these considerations are designed to help you improve your finances while putting those savings to work. While rising interest rates might cause some financial stress in the short term, a little financial discipline and newfound savings will allow you to reduce debt and earn more interest as you build your cash reserves.