3/10/2020 7:17:00 PM | Commercial
How 2020 Leaders Are Turning Volatility Into Opportunity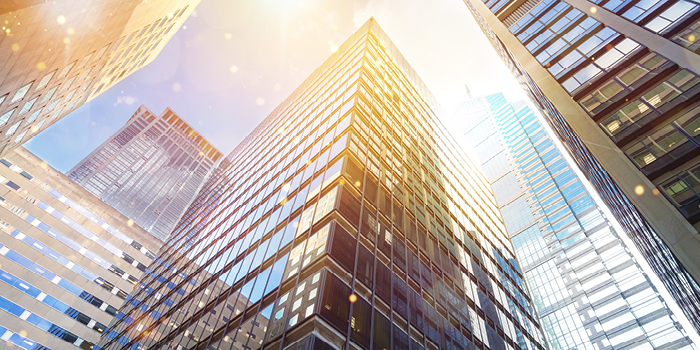 The agility of mid-size companies is an asset in today's economic climate
With the recent announcement of a U.S.-China trade deal, U.S. business leaders on the whole are feeling more upbeat about the U.S. economy. But even before the deal, middle-market leaders were cautiously optimistic about the economy in 2020. Where large companies see disruption, many middle-market companies see opportunity.
"In the face of escalating tariffs, stock market volatility, and a slumping global economy, the agility of mid-size companies is an advantage," said Tory Nixon, chief banking officer at Umpqua. "They're able to confront challenges more rapidly than their larger rivals — by diversifying their supply chains, for example. This helps them not just survive challenges, but also pursue new strategies and develop smarter ways of doing business."
The resiliency of mid-size companies in the current economy is one of the key insights from the Umpqua 2020 Economic Outlook report, our annual report on the state of the U.S. economy from the perspective of middle-market business leaders. Drawn from a survey of 550 decision-makers at middle-market companies across the country, the report showed that a majority of mid-size companies are seeking suppliers and/or markets outside of China as a bulwark against trade instability — and to seize competitive advantage.
Grounds for optimism
A strong majority of middle-market leaders believe the U.S. economy will remain steady or improve in 2020. This optimism stems from the expectation that consumer confidence while remain strong or even grow in 2020, and to a lesser extent that demand for products and services will increase. But nearly one in four believe the trade dispute with China will be the deciding factor on growth — either because of the new U.S.-China deal or because the benefits of the dispute outweigh the negatives.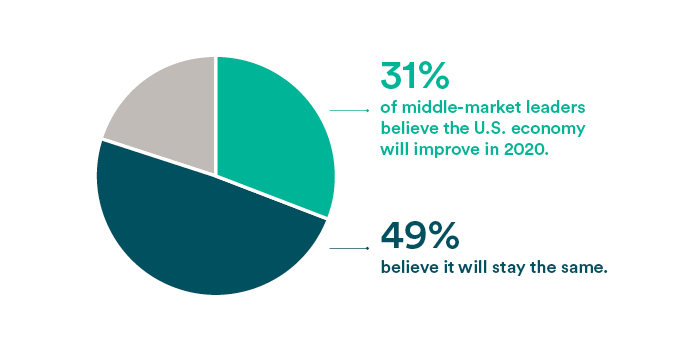 This is partially because the majority of U.S. middle-market companies say trade tensions haven't yet hurt their business. Nearly half reported little to no impact, while 14% reported a positive impact. Firms with more than $350 million in annual revenue fared particularly well. By contrast, companies in the manufacturing (58%), retail (54%), and wholesale (51%) industries were hit hardest by tariff increases.
Diversification is the go-to strategy
For many companies, the U.S.-China trade dispute revealed the risks of putting too many eggs in one basket. More than half of middle-market firms are responding to the disruption caused by tariffs by diversifying their supply chains internationally and/or or domestically. In 2020, nearly one in five will continue pursuing new markets outside of China for their goods, with various regions in Asia and Europe topping the list of trading partners.
"Trade tensions have forced many companies to reevaluate their market approach," said Richard Cabrera, Umpqua's executive vice president and head of commercial and corporate banking. "These companies are adapting and finding new and exciting opportunities they otherwise could have missed. The longer trade uncertainty persists, the more likely these strategies will become permanent."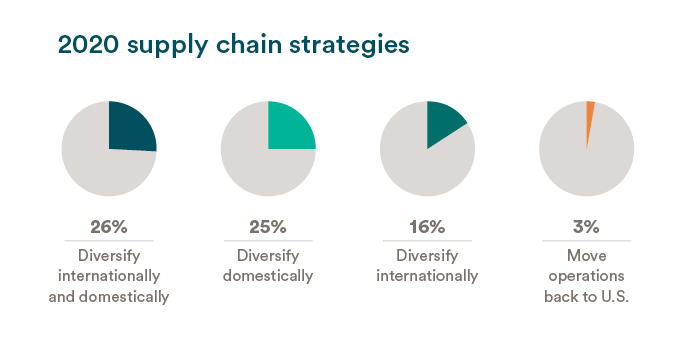 Access to talent is top growth concern
A historically strong job market, combined with greater restrictions on work-related visas in recent years, is putting pressure on companies to maintain and grow their workforce as needed. Nearly one third of firms surveyed say that acquiring and retaining workforce talent poses the biggest risk to growth in 2020, followed by stock market volatility (24%) and the U.S.-China trade dispute (23%).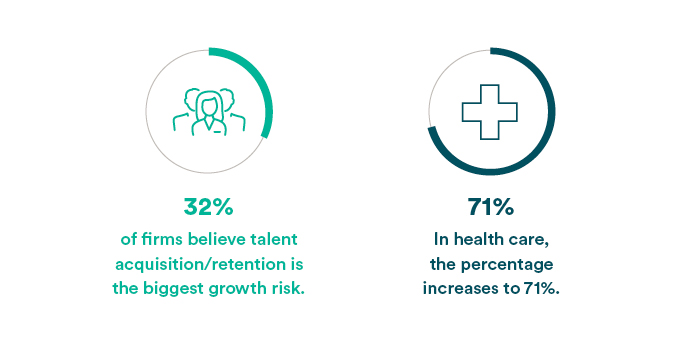 Talent acquisition is especially concerning for middle-market companies with between $10 million and $50 million in revenue and companies in the health care industry (71%). Other growth risks anticipated in 2020 include geopolitical uncertainty, technology changes, cybersecurity, poor internal communications, and regulation.
A proactive partnership
The right banking team can play an important role in charting a course for healthy growth. This includes helping clients adapt their domestic and international business strategies to conditions on the ground.
"Opportunities to reduce risk exist, but they're complex," Cabrera says. "Getting sound counsel on where and where and how to expand is critical to helping companies diversify their supply chains and strengthen their market positions. Firms should seek partners with deep banking expertise, but who also take the time to get to know your company's unique opportunities and objectives. Your business is one of a kind — you need a banker who gets that."
The right commercial bank for you
Combining the intricate knowledge of a local bank with the robust financial resources of a larger regional bank, Umpqua offers expertise in everything from international banking to real estate financing to cash management. Whether you're looking to navigate the complexities of global expansion or hone your strategies here at home, our specialists will evaluate your needs and help your business grow.