November 09, 2018 | Money Matters
5 Tips to Save Money on Holiday Travel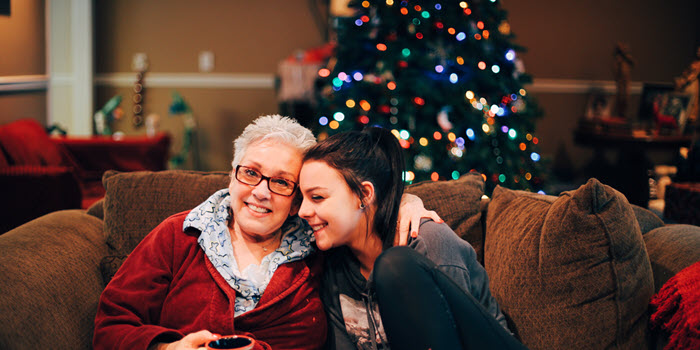 The holiday season is around the corner, which can mean a lot of fun but also a lot of spending. Millions of Americans will be travelling to visit family during the holidays, and the expenses can add up in the form of a big post-New Year's headache.
Almost three-quarters of Americans go into debt to take vacations, but you don't have to overspend if you use these holiday travel hacks. Here are five financially savvy tips to plan your next family trip and save money.
Plan ahead
According to a white paper published by Expedia, buying tickets and booking reservations earlier is the best way to save money on travel. Tickets are generally cheaper the further out they're purchased, so if you're sure that you want to fly somewhere next Memorial Day, it's a better idea to do it five months before, instead of three.
If you didn't buy your holiday travel tickets last month, there's still time. November is still a cheaper time to book Christmas travel than December, and the sooner the better.
Travel on less-busy days
The busiest and most expensive travel days correspond to holidays, so by finding alternative times to travel, you can save money and avoid the crowds.
The first Sunday after Thanksgiving is the busiest travel day of the year. If you're driving that Sunday, you can expect to spend more time sitting in traffic, which means paying more for gas. Planning your Thanksgiving trip from Tuesday until Saturday, instead of Wednesday until Sunday, could save you both time and money.
The Friday before Christmas is the most expensive day to fly, so a plane ticket on that day often costs more than a ticket for one day earlier or later. Some sources claim that flying on Christmas Day can save you money. If you don't want to spend your holiday at the airport, your best bet is travel on a weekday well ahead of Christmas, such as December 19th or 20th. Tuesdays and Wednesdays are generally the cheapest days to fly, and flights first thing in the morning or late in the evening tend to be less expensive.
If you're searching for tickets online, most airfare search sites now offer a "flexible dates" option. You can set a range of dates when you're willing to fly, and the site will return a table that shows you the cheapest days within that range.
Make your own traditions
If you're a bit of an iconoclast and you really want to save, another unconventional option is to be flexible about when you celebrate holidays. Nancy and Antonio, a Portland couple, have made a tradition of visiting Antonio's family in San Diego in January, rather than during Christmas.
"At first, Mom was disappointed we weren't coming for Christmas," says Antonio, "After a couple years, she's realized that she really appreciates all the quality time we can spend with her without the distractions of the holiday season. And we save so much on our airfare." If the week of Thanksgiving is too expensive, consider taking your family trip the next weekend, and cooking at home on the big day.
Explore cheaper lodging
Staying with family is always an inexpensive option as far as holiday lodging. If your relative's home is full, they might consider asking a friend to host you, and the cost of a nice thank-you gift will be much cheaper than a hotel bill.
Ten years ago, Couchsurfing was a giant in the world of online travel, providing a forum for people around the world to share their homes with travelers. Couchsurfing is still around, offering a platform for people around the world the chance to connect and share their homes. There are other sites that serve a similar purpose, like Horizon, BeWelcome, and Trustroots. Since no money's exchanging hands, either, users on sharing sites like these are much more apt to play host and tour guide—and you can, too.
Another economical alternative is a home exchange. Home exchange platforms let their users plan vacations and then swap homes with someone else. If you're okay with letting another family stay in your house while you're gone, this option can save money and offer someone else a great opportunity as well. Websites like Home Exchange, Guest to Guest, Servas, and Homestay let users connect and rate each other.
Keep an open mind!
If you're feeling friendly, ridesharing is a good way to save a lot of money on travel, meet a friend, and help the environment. Sites like Ridesharing, Share the Ride, and RideShare Online work like a lot of sharing communities by connecting you to members who are rated by other users. This is a good option to consider since in 2015, almost 90 percent of Americans used a car to travel home for the holidays.
Wherever your holiday plans take you, accessing your money when you need it is important. With Access Checking, you get four rebates each month on fees from non-Umpqua ATM's, and you can open your account online.