January 09, 2023 | Business Success
Key Considerations for Business Success in 2023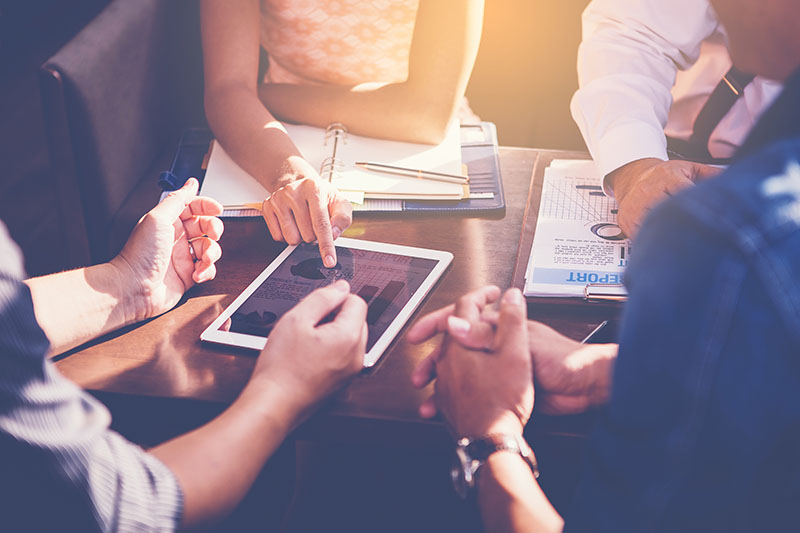 The new year is a great opportunity for taking stock and setting goals.
Umpqua Bank knows all about helping small and mid-size businesses set and achieve their goals. Richard Cabrera, Head of Middle Market Banking at Umpqua, and Kathryn Albright, Head of Global Payments and Deposits, recently shared their expertise on the economic climate for 2023 and what that means for businesses in the Portland Business Journal.
As they discuss, some of the macroeconomic pressures of 2022 remain: rising interest rates, ongoing inflation, labor challenges, and softening demand. But companies that prepare well may prosper.
"It's not all doom and gloom," said Cabrera. "There are opportunities in every market, particularly for those businesses that are well capitalized and have a good plan."
Set Up a Successful 2023
What is the best advice for businesses to bear in mind right now? According to Cabrera and Albright, there are several consistent takeaways they're sharing in conversations with clients.
Be prepared.

With high costs and softening demand, margins in some industries may feel pinched and companies may need to adjust as needed.

"It's important not to overreact to ebbs and flows in the economy, which are natural," said Cabrera. Instead, operate with a clear-eyed understanding that margins may further compress for a period and be as prepared as possible.

Remain lean and nimble.

Heed the lessons of the pandemic: Staying lean allows you to respond to changes with more ease. The companies that proved the most successful were those able to respond with speed and creativity, said Cabrera.

Have a cushion.

"I always stress that," Cabrera said. It's important to have a financial cushion at most times but it's particularly important during uncertain times.
Use technology to your advantage.

"Consider automated and digital tools, real time payments, AI and other opportunities to fine-tune your financial operations," said Albright.

Evaluate your investments.

Interest rates are likely to continue to rise, so keep an eye on your capital spending and find smart ways to deploy excess funds.

Manage risk.

Be sure to have a plan to manage cyberthreats and prevent fraud. Criminals are growing increasingly savvy and aggressive.

Protect your team

. Listen to employees and what their needs are as they are one of your most valuable investments. "Employee retention is key," Cabrera said.

Operate in the here and now.

Planning is critical to any business but remain present and aware of your business needs.
Remain positive.

Economic cycles are to be expected. Keep focused on your goals and purpose. Be ready to adapt as needed and stay disciplined and thoughtful in your approach.



To find out more about how Umpqua Bank can help you, speak with one of our business bankers today.