4/29/2020 4:00:00 PM | Commercial
Leverage the Power of Virtual Workplace Solutions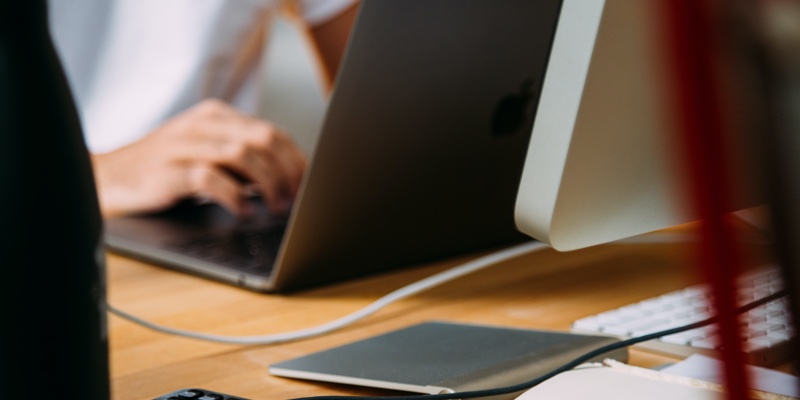 How businesses are moving quickly to address COVID-19 challenges
David Auwen, Vice President, Treasury Management Technical Solutions Consultant
Early on in the COVID-19 crisis, a lot of you might have expected to be back in your office in a few weeks. Now that we're more than a month into stay-at-home orders and we still haven't reached the peak of infections in the U.S., it's time to start thinking about the "new normal."
I've talked to a lot of clients over the last few weeks and have heard from many of you that payments and receivables are a major pain point right now. Businesses of all kinds are having trouble depositing cash and paper checks and paying paper invoices. Without that critical cash flow, an already difficult time is straining the health of a lot of businesses.
That's why I want to share with you a few stories from clients who came to us with a payables or receivables challenge and how we collaborated with them to develop a solution that met their unique needs.
Remote receivables
Right now, paper checks are a challenge for a lot of businesses. One of our treasury management technical solutions consultants recently worked with a real estate company to add an additional remote deposit capture (RDC) machine in the home of the company's primary administrative staff person. Now the employee can deposit checks without ever leaving home.
Another client offers custom brokerage services for companies importing and exporting between the U.S. and Canada. For years, an employee had been driving between the U.S. and Canadian offices, picking up U.S. dollar checks in Canada, and depositing the checks in the U.S. Once Canada closed its border with the U.S., the brokerage needed a better solution.
Our treasury management support team collaborated with the brokerage on developing a remote deposit capture solution. Now a staff member no longer needs to drive across the border just to deposit checks — even after the border reopens. Our team even made sure to expedite delivery of the RDC machine to Canada so that the company's operations could resume quickly.
These are just a couple of the examples of how we can help your business adapt to the new realities of COVID-19 and set you up for success down the road.
Umpqua offers a variety of remote deposit tools. Whether you need a secure mail facility to receive and process payments on your behalf, the ability to complete deposits from home, or better information reporting so that you can turn your remittance data into collected dollars, Umpqua Bank can help you keep your income flowing.
Virtual and integrated payables
According to the 2020 Risk Survey Report from the Association for Financial Professionals, 70% of organizations reported being exposed to check fraud and 43% of organizations experienced direct financial loss as a result of payments fraud.
Now is a time to be more vigilant than ever to protect your company from fraudulent payments. While the current disruption to payables processes does pose some risk, it can also provide the jolt some organizations need to institute safer, more reliable and more efficient processes for making payments.
A cinema company recently reached out to our team to talk through the risks of fraud while its movie theaters are shut down. During the conversation, our consultant learned that the company was using Check Positive Pay to spot fraudulent, altered and counterfeit checks with its accounts at another bank, but hadn't set up Positive Pay for its Umpqua accounts. Not only did our team help the company set up Check Positive Pay, we also introduced the company to ACH Positive Pay to guard against ACH debt risk, a solution the other bank failed to mention.
Another example points to how the current crisis is providing many businesses with an opportunity to update processes and technology. A nonprofit membership organization that provides indemnity protection for its members had for many years used a fax machine to initiate wires. Now that the payables staff person is working at home, he doesn't have access to a fax machine. Our team was able to move quickly to help him set up electronic wire forms, a solution that will continue to pay off even after the organization again has access to its fax machine.
And a small city in the Pacific Northwest worked with our team to implement payroll cards for employees who might not have banking services and who are used to walking into city hall and picking up a check. With payroll cards, now their pay is easily accessible and ready to spend on groceries and other essential items. And once the employee has a card, it's easy for the city to transfer each new paycheck onto the payroll card account.
How to Get Started
If you haven't already thought through what it takes to take your business completely virtual, here are a few steps to help you get started.
Set up virtual workplace consultations. Our treasury management consultants can help you with payables and receivables, but there are a lot of other process and operations issues that other kinds of consultants can help you with.
Move towards a virtual invoice management process. An integrated, digital invoice management system will make it a lot easier to input invoice data, move an invoice through the approvals process and then pay your invoice on time.
Begin transitioning from paper to electronic payment distribution. If printing and mailing checks is still important to you, then it's time to set up a system that allows you to outsource those duties. Otherwise, now is a great time to begin working with suppliers and partners to set up ACH or even making regular payments with a credit card.
Encourage customers to make paperless payments. The more payment options you offer, the more likely your customers will be to choose a payment method other than cash or check.
Protect yourself from paper and electronic fraud. Educating yourself and your employees about how fraud occurs is an important first step. Once you have the information you need, you can then begin reviewing your control procedures and implementing fraud protection services.
This is not an easy time for anyone. The COVID-19 crisis has shown us that the technology and process upgrades businesses had been putting off are now critical for daily operations. It's time to give virtual payments and receivables a look as a long-term solution for your business.
We're your process people
Every business is unique. That's why we have a team of experienced treasury management professionals who can help you figure out the right way for your business to go virtual.
Once you think through your options, I hope you'll consider Umpqua Bank's Virtual Workplace Solutions. Umpqua Bank offers a full suite of Virtual Workplace Solutions that can help most businesses more quickly process invoices, make payments and deposit funds—not just now, but throughout the year. To learn more about how we can help you, give me a call or drop me an email. My contact information is below.
David Auwen
Vice President, Treasury Management Technical Solutions Consultant
https://www.umpquabank.com/commercial/treasury-management/
Get more insight by following us on LinkedIn