3/30/2020 7:00:00 PM | Commercial
Preparing for a Payment Crisis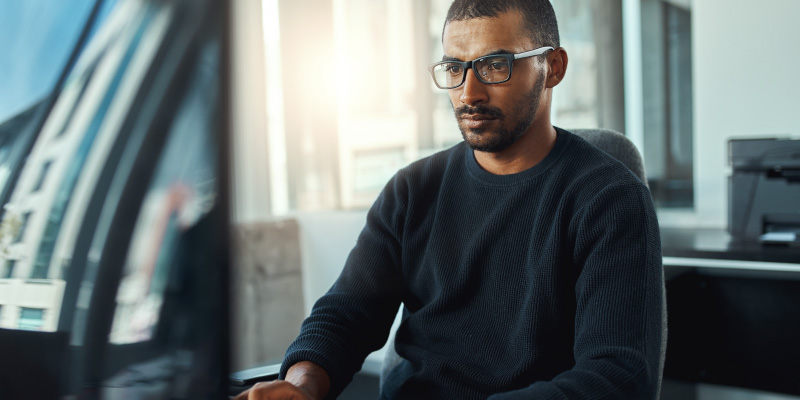 How commercial cards can help your company survive a crisis.
If you're responsible for paying vendors or employees and the world is in the midst of a crisis, what would you do? As companies around the world struggle to find their footing in a quickly changing landscape, financial officers are looking for solutions to problems they never dreamed they'd have to face. For example, what if COVID-19 makes it impossible for your AP team to commute to the office to complete the weekly check run? What if your check signer is quarantined for 14 days? What if a wildfire destroyed the office where your checks and printer were stored? Or what if your headquarters was rendered unusable by an earthquake or a natural disaster?
Until recently, these scenarios felt like something straight out of a science fiction thriller but unfortunately it is now the reality for thousands of small and mid-size businesses around the country. If you already have a business continuity plan, you're ahead of the game. If not, you may be interested to know that there's a valuable tool right in your wallet.
Commercial cards can help your business adapt to calamities in surprisingly simple ways. From vendor payments to employee security, here are a few ways commercial cards can help your business adapt and be resilient in tough times.
The Beauty of Electronic Vendor Payments
When business slows to a crawl, vendors still expect to be paid. Using a virtual card or ePayables means there are no checks to sign. This eliminates the need for AP staff to access physical checks and adds flexibility for payment approvers (formerly check signers) to perform approvals anywhere they have access to a computer or mobile device. Employees can be in remote locations and payments can still be created, approved and remitted. A few other advantages of using Commercial cards for vendor payments include:
Easy Access: Card based supplier payments only require an email address to remit a secure vendor payment and can be used to pay any supplier during these challenging times.
Fast, Secure Payment: In an emergency, you may need to pay new vendors quickly. Going through a credit check to open a house account – or paying by check if their receivables office is impacted – could be a challenge. Paying by card eliminates the need for a credit check because money is securely deposited directly into the merchant account and allows the vendor to ship or deliver product sooner than waiting for check payments to process.
Enhancing Employee Safety and Security
During a crisis, employees may be local, distributed, or stuck in an impacted area. Commercial cards offer a powerful tool to provide security and essential purchases for an extended time. For example, if social distancing lasts longer than expected, limits can be adjusted in real time to assist with unexpected needs. Other ways commercial cards can assist with employee safety and security include:
Assured Access: Virtual cards can be provisioned for employees, eliminating the need to mail plastic cards if the mail, or other physical delivery channels, are delayed.
Reliable Accounting: Petty cash can be hard to track and requires in-person transactions. In an emergency, your employees may be buying supplies from different locations due to road closures or quarantines and may not able to use trusted vendors. Commercial cards allow employees to shop at nearly any merchant location and allow you to easily track expenditures.
Emergency Ready: If you have teams on stand-by, ready to respond to emergencies, commercial cards are accepted globally and provide the ability to purchase supplies, secure hotel rooms and fuel vehicles so employees can continue to do their jobs.
Preparing For a Slow Down
In addition to having a business recovery and response plan, now is a great time to make sure your business has the necessary financial tools in place to get through the next few months. Here's a quick checklist to help you get there:
Utilize Automated Payments: Automated supplier payments are more efficient in normal business environments and can be critical when paper and other payment forms are unavailable. If you're not already using automated payments, now is a great time to make the switch.
Take Advantage of Commercial Cards: Access to physical and virtual cards can allow your business to quickly adapt and recover in a time of need.

Make sure your employees have cards today.
Consider keeping a few cards secured in case of an emergency.
Ensure your program administrators can access card management tools online to do their jobs from anywhere.

Check Credit Limits: Make sure your credit limit is high enough to be able to handle unexpected business needs.
Review MCC Codes: Review your merchant category codes (MCCs) to ensure cardholders have access to any emergency vendors normally prohibited.
Umpqua Is Here To Help
A commercial card program should be a part of every well thought out disaster preparation and recovery plan and Umpqua can help you get started. If you need help providing your business and employees with commercial cards, please contact Tony and/or Erika.
Tony: (971) 544-3753
TonyYazzolino@UmpquaBank.com