12/4/2019 8:00:00 PM | Commercial
Pacific Northwest Apartment Market Update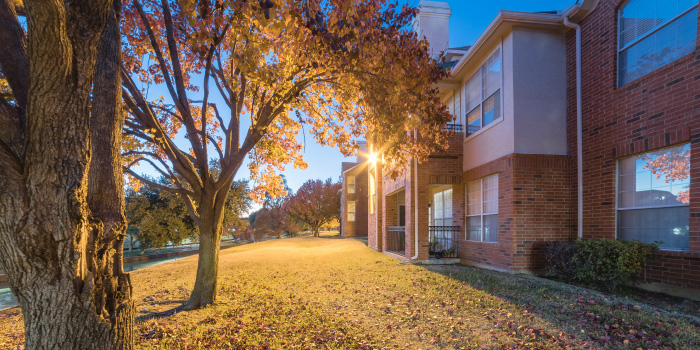 Multifamily Lending Quarterly Newsletter: Fall 2019

Perspective
Our Pacific Northwest teams are on track to originate 160 loans in 2019, of which roughly 36% were purchase transactions, indicating a robust demand for multifamily assets. According to Bloomberg, Seattle and Portland ranked as the top two markets in the country, attracting both the largest group of Americans in the labor force and the largest group of likely renters-- the Millennials. They're attracted to cities with high wages and ample services and amenities, with which come high housing prices. Secondary PNW markets such as Salem, Bellingham, Spokane, the Tri-Cities, and Boise are reporting strong fundamentals and higher investment returns than the major metro areas as a result of spillover growth effects.
Seattle
Seattle has ranked among the 5 fastest growing cities for six consecutive years. Newly signed office leases will absorb 6 million SF of office space over the next three years, creating the need for an additional 25,000 jobs and corresponding demand for rental housing. The Puget Sound apartment market fundamentals are strong; Seattle is a market relatively in balance while still recognizing year over year rent growth of 5.4% since Q3 2018. Tacoma is reporting a very tight market vacancy factor of 2.9% per REIS.
Portland
Like Seattle, Portland has followed with significant job growth for the last 5+ years. While some slowdown has been noted, unemployment remains low (3.8%) and job and income growth exceed the national averages. Rent control is now in effect; however, we are seeing minimal impact to date on property operations with a few exceptions where units were held at rents significantly below market for many years. While sales activity remains healthy, transaction volume is lower relative to past (record level) years in which some say is due to rent control dissuading some investors
The Umpqua Multifamily Difference
Our program has funded more than $6.6 billion in apartment loans across the west coast spanning the Seattle, Portland, San Francisco Bay area, and LA markets.
We continue to grow our capabilities with a variety of fixed rates and flexible payment terms, including:
$1MM to $15MM
3, 5, or 7-year fixed rate loans
30-year loans / 30-year amortizations
Up to 75% LTV / 20:1 DSCR
Rate lock at loan application
Flexible step-down prepayment schedule
No impounds for taxes, insurance or capital improvements
Limited recourse available
Interest only available
Multifamily/Mixed-use/MHP
Subject to loan approval. Programs subject to change without notice | www.UmpquaBank.com/Multifamily

Matt Couch

VP, NW Regional Director
Multifamily Division

OFFICE (425) 602-1250


JT Horner

VP, NW Regional Director Multifamily Division

OFFICE (503) 268-6158