Maximize business value with personalized mergers and acquisitions consulting
The world of business is unpredictable. With constant market fluctuations and the rising risk of recession, the support of a trusted financial institution is essential to get the most value out of your mergers and acquisitions. Make strategic buying and selling decisions with guidance from our team of experienced financial advisors.
Sell-Side Advisory
Working shoulder-to-shoulder with your management team, our M&A specialists will build you the foundational go-to market strategy to launch an efficient and effective sales process, custom to your specific organization's needs.
We can help:
Find and connect with the right buyer

Effectively negotiate for maximum value

Design the right processes and tactics to close the deal
Buy-Side Advisory
From preparation to marketing to closing, our expert team of advisors helps develop an acquisition strategy for your distinct organization, with a focus on finding acquisition opportunities that align with your long-term goals and unique company culture.
We can help:
Identify potential targets that align with your values

Negotiate optimal terms and value

Close the deal
Capital Raising
Find the right strategy to raise your capital and gain essential funding to meet your business goals
We can help:
Identify and engage investors

Secure favorable terms

Close the deal
Strategic deals centered around your unique business
M&A groups at bigger banks are often pressured to find deals that generate large fees for their clients. Umpqua is different. Our financial advisors are your strategic partners; we are laser-focused on your needs and committed to finding the right deal for your organization's success.


What makes Umpqua different:
Preparation: Our team brings deep knowledge and experience with large-scale M&A deals, which allow us to quickly uncover pitfalls,
discover new opportunities, and execute with ease.

Passion: Our client partners are a part of our team. Umpqua advisors are driven by your success and dedicated to fueling your growth.

Proactivity: We can help you find efficiencies in every phase of your financial journey, whether you're navigating international business
or in need of short-term financing options. We're here to help!
Umpqua is your trusted financial partner for navigating complex mergers and acquisitions
Get the most out of
prices & terms
Our global experience in M&A allows us to maximize outcomes and close the deals that benefit you most.
Strategic insight & advice
Let us help you develop and execute a smart strategic plan, custom to your organization and backed by industry expertise.
Buyers and investors, selected for you
With critical insights into buyer behavior, find a committed buyer or investor who connects with your business' goals and culture.
Meet your trusted financial advisor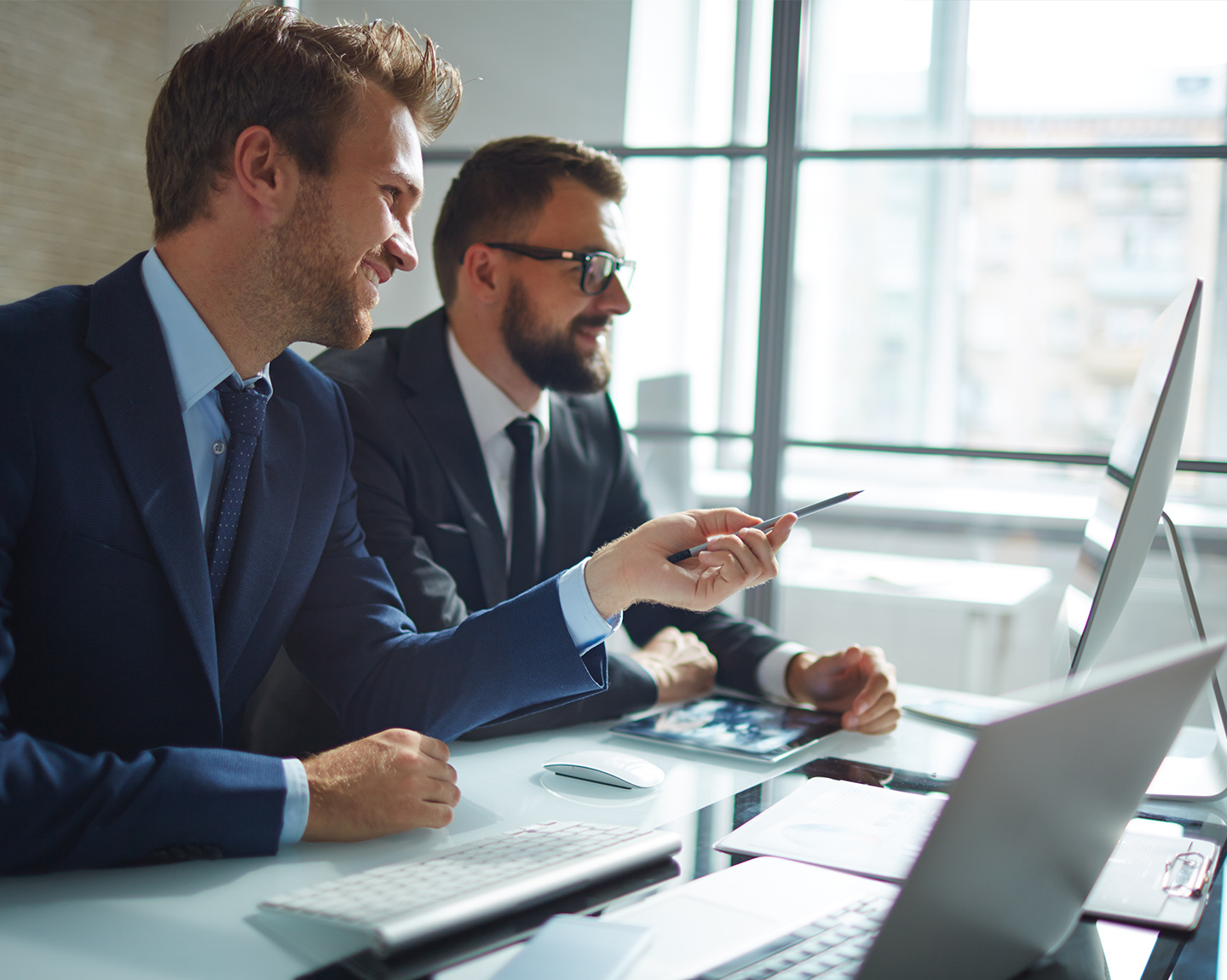 Powered by people committed to your success
When it comes to mergers and acquisitions, everything we do starts with you: your needs, your goals and your vision for the future. We take special care to understand your unique strategy and growth plan to find the right M&A solution for your organization.
Ideas & Insights
Explore the latest market trends, innovations, and challenges affecting your business.